Meditations for a Holy Lent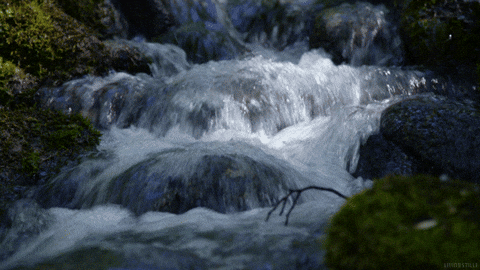 Meditation for the Third Sunday in Lent - March 15, 2020
We live in the world bordered by Massah and Meribah; we are the murmurers before the Lord. Always in us is an airless thirst, a restless dissatisfaction, with the way the world is, and the way the world receives and treats us. This is the thirst the Israelites knew in the wilderness, the life-thirst, we may call it, that the Samaritan woman knew, on that hot noon-day, at Jacob's well. Lent is the season in which we face our thirst squarely. Some of us know that life-thirst, the broad, symbolic world of dryness, immediately and painfully, even in the midst of plenty. It may be that we simply long for more –more of the world's goods, more of its recognition and honor and material security. For this kind of thirst, Holy Scripture tells us, there is no slaking. We are longing for the water that one days quenches and the next leaves us parched. It may be that we have known want, and we or our family have had to wander in the waste places, searching for water. For those of us who have know this searing insecurity, thirst can dominate a life, even when now secure and well provisioned. For these one-time wanderers know a truth Lent should teach the rest of us: that ours is a precarious world, the form of things passing away, as the Prayer Book puts it. Not all thirst is symbolic, of course; far from it! We now live in a thirsty world, a once green earth that is giving way to desert, each year, more and more. Our globe now knows immigrants in search of water, pushed out from sere lands onto the highways of the world, seeking shelter, seeking homeland, seeking a cup of water from the fertile nations. Like the Israelites we ask: Is the Lord among us, or not? Like the Samaritan woman, we wonder: How will Christ give us living water in such a world? Lent is the season for self-examination and repentance. Let us face our thirst directly and boldly, and turn to Christ for the living water He alone will give; let us strike that Rock with the staff of our prayers and our longings and receive the water that will spring up into eternal life.
Meditation for the First Sunday in Lent - March 1, 2020
'For the free gift is not like the trespass.' The Apostle Paul tells us something profound, something deeply mysterious about the very nature of God. In God, and for God, the wheels of justice turn on another axis, move to another cadence. For the Good God, the gift of grace in Jesus Christ does not take its measure from the sin, even the many sins, committed over seasons and centuries; no, it takes its measure from the lavish and utterly astonishing freedom of God to be gracious. We know all too well what strict justice is. It is the world and the pitiless rule we all live by. We can think immediately of examples from society at large, and from our daily life: our penal justice system, our courts, our schools, our ball fields and our work places. There, to commit an error, to violate a code or rule, to trespass, is to receive our exact penalty: we must pay back exactly on the scale of our theft. Of course there is proper and virtuous justice, too. Our first parents received the penalty for their trespass, and it was justly deserved –expulsion and labor by the sweat of their brow, pain and thistles and thorns in the very earth they plow. That is our world too, by inheritance and descent, for we too are children of Eve, kindred of Adam. But we exercise a kind of justice that has no place for 'skins of mercy' to clothe the naked. All too often in our own hearts we wish to visit on another the full penalty of their fault: we will make them pay, we say in a telling phrase, a piece of 'Adamic flesh.' But wonderfully, just penalty is not the last word from Almighty God! The Apostle Paul was seized by a vision of the Risen Christ that told him of another calculus, another rule in the Heavenly Places. The free gift of Jesus Christ abounds for the many. Something in the crystalline logic of exact counting has been broken, and something –Someone! –abundant has been poured out. That is Jesus Christ, the One who brings life and mercy and renewal and pardon and joy. 'Grace abounds all the more,' Paul tells us, and that is Gospel in the midst of Lent.
Meditation for Ash Wednesday - February 26, 2020
During this liturgy, the Celebrant invites us to observe a holy Lent through self-examination, self-denial, prayer and the meditation upon Holy Scripture. The invitation closes with these striking words: 'to make a right beginning of repentance, and as a mark of our mortal nature, let us now kneel before the Lord, our maker and redeemer.' Two phrases stand out, the 'right beginning' of repentance, and the 'mark of our mortal nature,' both caught up in the solemn gesture of silent, knelt prayer.
Why does repentance require a 'right beginning?' It seems as though we could simply enter into our regret and sorrow for sin without any preamble, any preparation. But the Prayer Book liturgy instructs us otherwise. We must learn how to repent; what it looks like; and before whom we show contrition. There is a bodily dimension to repentance. It is not simply words, nor an inward movement of a heavy heart. To kneel publicly is rare these days. But on Ash Wednesday the whole people of God kneels down before our Lord and Maker. This is not the end of repentance; by no means. But it is the right beginning. On this day, as on the solemnity of Yom Kippur, the congregation kneels before the Holy One, a sign of reverence, of deep contrition, and of unmistakable belonging.
This is the 'mark' of a creature destined for dust. We do not owe Almighty God only our sorrow; we owe Him our very life. We are finite, and this day we acknowledge, as none other, the stamp of mortality that is ours, our body and soul. We will return to our Maker through dust, and the sign we make to acknowledge this solemn truth is our bent knee, and our silence.
About the Meditation Author
The Rev. Katherine Sonderegger, Ph.D., is the William Meade Chair of Systematic Theology. She joined the VTS faculty in 2002. Dr. Sonderegger completed her Ph.D. at Brown University. She previously earned a D.Min. and STM from Yale and an A.B. in medieval studies from Smith College. She is the author of That Jesus Christ Was Born a Jew: Karl Barth's "Doctrine of Israel" (Penn State Press, 1992) and Systematic Theology, Vol 1 (Fortress Press, 2015). With Margaret Adams Parker, she is author of Praying the Stations of the Cross: Finding Hope in a Weary Land (WM. B. Eerdmans Publishing Co., 2019). Dr. Sonderegger is a member of the American Academy of Religion, Kampen-Princeton Barth Consultation, Karl Barth Society of North America; American Theological Society, and Society for the Study of Theology.
About this Lenten Meditation Project Lent is a time for reflection, for giving something up, or for taking on something new. It is a time for silence and rest from the myriad distractions of this world so that we can hear and inwardly digest relevant messages. During this entire Lenten season, Virginia Theological Seminary will share Lenten meditations from the Rev. Katherine (Kate) Sonderegger, Ph.D., a prolific writer with a deep theology. Dr. Sonderegger' s works have been described as "extraordinary, eloquent, rich, and alive with spiritual allusions." VTS is honored that she will lead the Lenten Journey, beginning with Ash Wednesday and continuing weekly throughout the Lenten Season, culminating in daily offerings during the Triduum and on Easter Sunday.
Fast from the need for attention... and feast on attending to the needs of others Fast from indifference… and feast on the difference we can make where hope is lost Fast from dwelling on the mistakes